News - Woolwich Love Lane Public Exhibition
This second public exhibition showing the revised proposals appears to have been very poorly advertised. Leaflets were sent out only a matter of days prior to the event. Mention of the event was not seen in the local press and only one banner in the town centre was observed opposite Wimpy in the square.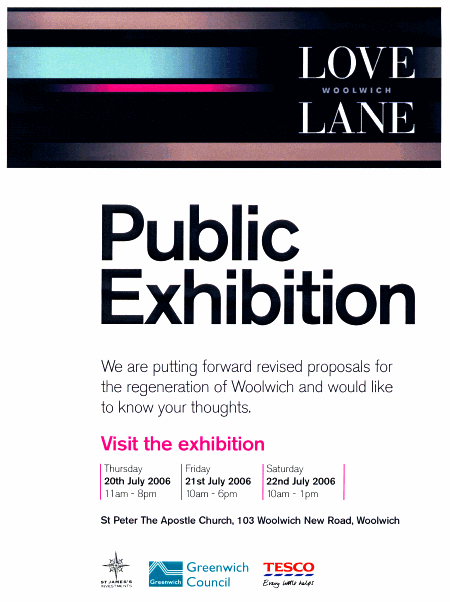 Site last updated : 16th Feb 2014.
© Connaught Mews SE18 Management Company Limited 2004-2014.
Registered office: 20 Lantern House, Connaught Mews, Woolwich, London SE18 6SU. Registered in England. Number : 3408173.