News - Council Planning Application
A copy of the council planning application sent to all residents of Connaught Mews.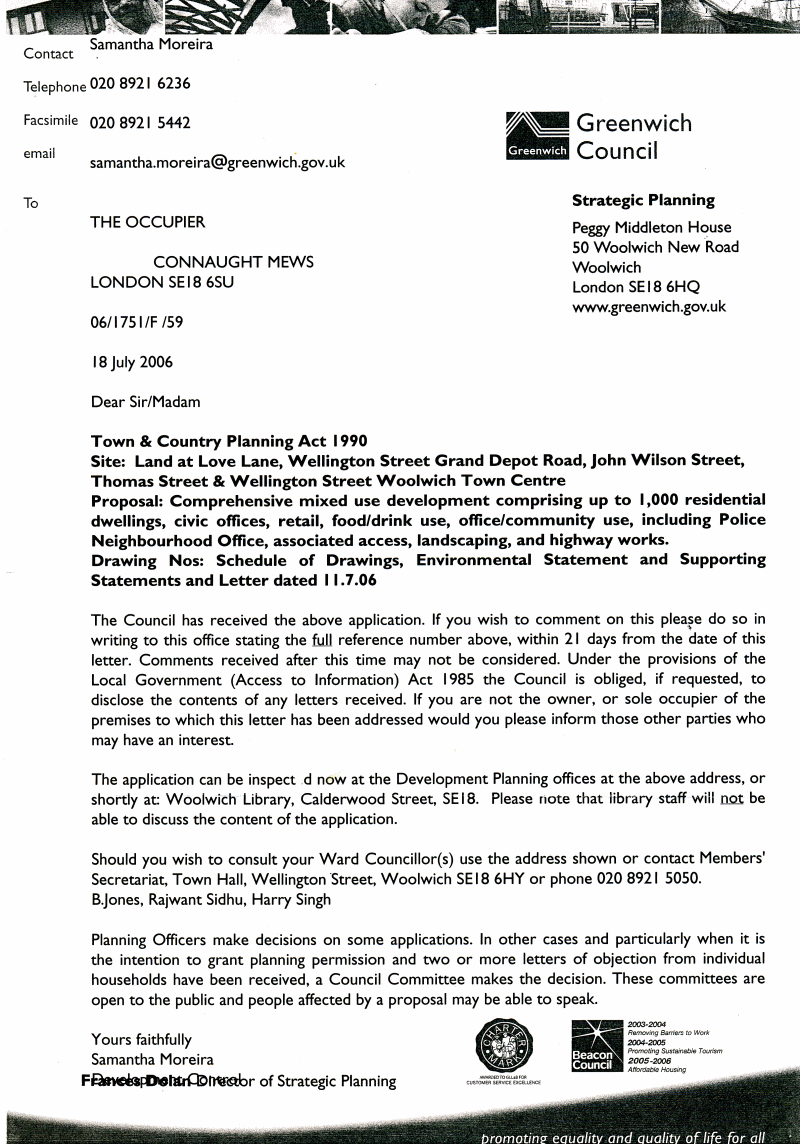 Site last updated : 16th Feb 2014.
© Connaught Mews SE18 Management Company Limited 2004-2014.
Registered office: 20 Lantern House, Connaught Mews, Woolwich, London SE18 6SU. Registered in England. Number : 3408173.