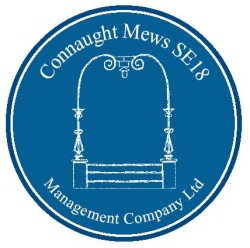 Connaught Mews - Telguard System Update Request Form
The Telguard system is used to connect each flat to the entry gate. The system works by dialing your flat's telephone number whenever there is a visitor at the gate. If you have changed your telephone number or have just moved in and have a new number it is necessary to update the system with your new number.

Unfortunately we are now charged for making changes to the system. Each change now costs £35.25. This fee is an administration charge imposed by Telguard and not CMSE18 Management Co Ltd.

Please complete and print out the following form and enclose a cheque made payable to Redwood Estates Ltd for £35.25. Completed forms should be sent to the address below.

The requested change will be passed on immediately, but unfortunately we will not able to inform you when the change has been made active. Please test the number at the gate regularly and if the number is still not activated after two weeks, please contact us again and we will try to expedite matters.

Redwood Estates UK Ltd
Gunnery House
9 Gunnery Terrace
Royal Arsenal
London SE18 6SW

Alternatively you can ring Redwood Estates on 0208 316 8990 and pay by credit or debit card.